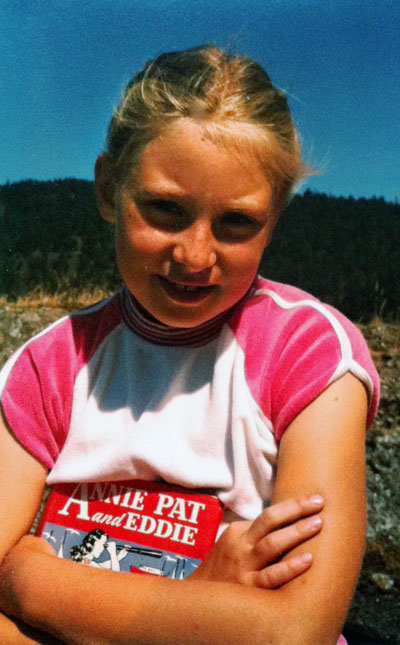 I grew up in Vancouver, BC, and at 17 left to live in other provinces and countries.
In my portfolio of places I've called home are Ottawa; Quebec City; Prince George, BC; Christchurch, New Zealand; Baltimore, Maryland; and Summerland, BC (in that order). Finally, I landed in Victoria on beautiful Vancouver Island.
During the 18 years it took me to live in all those places, I gathered a few university degrees: BSc in Biology, University of Ottawa; PhD in Aquatic Ecology, Laval University; MA in Science Writing, Johns Hopkins University (also in that order).
As well as studying biology for quite a while, I worked as a biologist—at NIWA, the National Institute for Water and Atmospheric Research in New Zealand, at the Ministry of Environment in Victoria, BC, and as an independent contractor in the Okanagan Valley, BC.
In 2004, I began freelance writing and editing under the name Sumac Writing & Editing, and in 2017, I joined West Coast Editorial Associates as a partner.
In 2007, my then-husband and I moved to Victoria, where our first daughter was born. Our second daughter came along two years later. I now enjoy living close to the breathtaking ocean and a magical forest, where my children and I explore as often as we can. I get most of my writing ideas while walking through the magnificent trees on Pkols, the renamed Mount Douglas in Victoria.
In 2013, my sister and I started a project to write phonics storybooks for children learning how to read at an older-than-typical age because they have dyslexia or another language-based learning difference. We've had lots of fun creating Book 1 of the Meg and Greg series, which has four short chapter stories written for shared reading between an adult or other buddy reader and a child learning to read. Book 1, titled A Duck in a Sock, is now available on Amazon and Indigo. For more information and to sign up for our newsletter, please visit Two Read Books.
When I'm not spending time with my family, writing, reading, editing, or tripping over craft supplies and stuffies, I volunteer with Story Studio Writing Society, a nonprofit that brings writing workshops and activities to children on Vancouver Island.
When I'm not doing any of the above, I hike, bike, garden, draw, paint, make prints, and drink wine, though not necessarily in that order.